Local, 

Melbourne Emergency Locksmith

Services
FAST 24/7 mobile emergency locksmith services covering all of Melbourne Victoria
WE ARE AVAILABle 7 DAYS  - CALL US NOW FOR AN UPFRONT FIXED PRICE QUOTE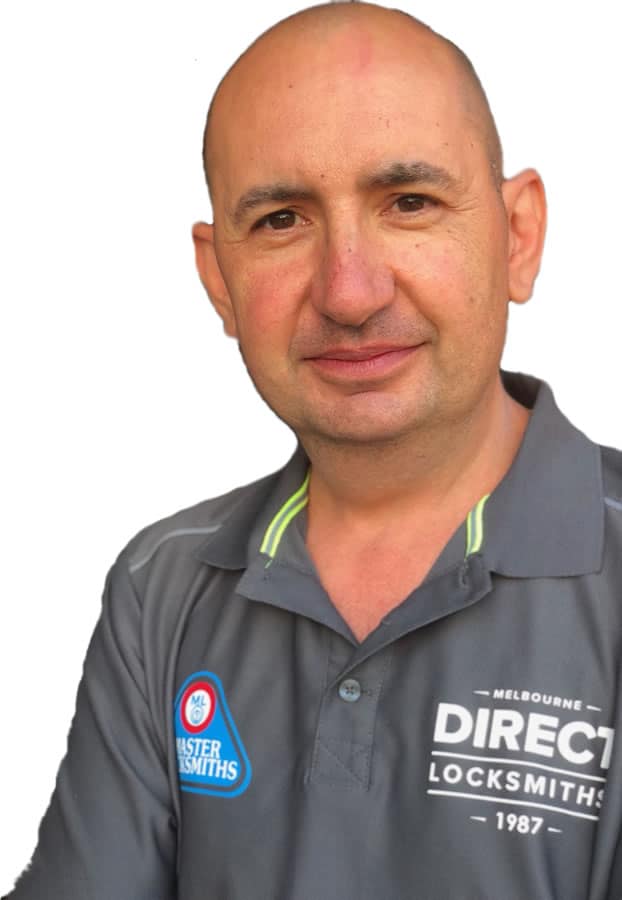 24 Hour Locksmith, You Will Receive Fast, Mobile & Personal Service From Frank
24 Hour Locksmith, Fast & Mobile Service
Because we come to you quickly, there is never a need to tow your car or bring your lock somewhere to be serviced. We will assist you quickly with the following services and more if required.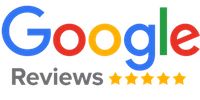 Frank was great. He worked on my lock for an hour at night in the cold and only charged me his original quote. The job was very tricky and he remained calm, patient and friendly throughout. He was very concerned for our welfare and even offered to let us sit in his van so we could stay warm. I am so pleased that it was Frank who turned up to rescue us. Thanks Frank!
Ann Gaffney
What a fantastic and customer responsive company. Frank was calm and helpful at 2am on a very rainy night. Having lost our keys in transit, when overseas, back home in the middle of the night nothing was too much trouble.
Jennifer Gale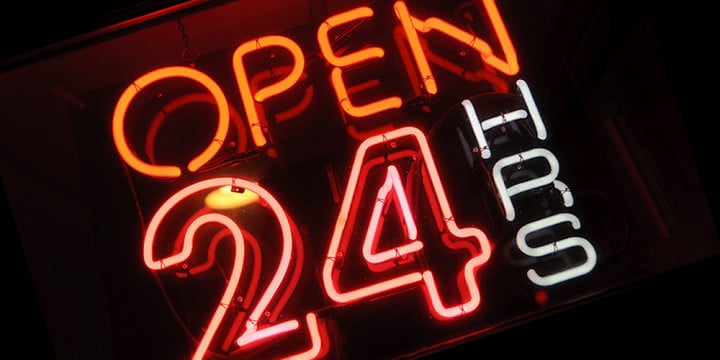 24 Hour Locksmith FAQS
Q. Why provide 24 hour locksmith service?
This service is meant to help customers during emergency lock out situations. During an emergency, a customer needs immediate help. This can be at night or at any other time of the day. This is because in the event of a lockout of any nature, the day still goes on.
Therefore, it makes sense to have someone you can turn to during such unfortunate situations. 24/7 locksmith coverage assures customers assistance; whenever and wherever they need it.
Q. Why do you need a 24/7 locksmith?
You need a 24 hour locksmith whenever you will have an emergency that requires a locksmith coming over outside the normal business hours. A 24 hour locksmith service is especially helpful when you are locked out of your vehicle or house at night. If you would like someone to come to your site during working hours, you should schedule an appointment early.
Q. Does a 24/7 locksmith cost more?
24 hour locksmith will cost more at times but charge standard rates during working hours. In particular, if you call a locksmith very early in the morning or very late into the night, you will certainly pay more since a lot is involved to serve you during these times.
It is important to understand the difference so that you are not overcharged. Besides, it is always important to ask and agree on the cost before the locksmith comes over.
Q. Do all locksmiths operate 24 hours a day?
No. While operating on a 24 hour basis definitely means more business to a locksmith, it is not suitable for all locksmiths. This is why some locksmiths prefer to operate only during normal business hours. Some restrictions include family commitments, the number of technicians, transportation hurdles, and the local business environment.
During an emergency, check to see if a locksmith offers 24/7 services before giving them a call. When you find the right fit for the job, save their contacts.
Q. How many times does a 24/7 locksmith go out during the night?
This usually depends on the area the locksmith operates in. A 24/7 locksmith will have a lot of work in places with a 24 hour economy. Good examples include the cities of Melbourne.
Q. What does it take to offer 24 hour locksmith services?
To offer 24/7 locksmith services requires skills, experience and ingenuity. You will find the young as well as the old offering 24 hour locksmith services. Young people are energetic and very ready to work for longer hours to make more money. The older members of the community work for more than just money.
They want to keep busy and keep up their businesses. Besides age, the correct location is also a must for effective 24/7 locksmith services. Skills and training come in handy since this is a trade that requires technical knowhow, and the right tools.
Q. Does a 24 hour locksmith reject some work offers?
24 hour locksmiths generally do not turn down work. They are individuals who are concerned about the comfort of a customer during an emergency. The locksmith will be guided by their business model when accepting or turning down a job offer.
Because of the nature of the work, some unscrupulous people have in the past caused serious harm to locksmiths. The offers were either pranks or setups. It therefore forces locksmiths to be extra cautious. At other times, the locksmith will be held up on another job hence will not accept to come over to your site.
However, this should not get you scared. The established locksmith companies have a way of navigating through this to offer you emergency services you can count on.
Q. What kind of work do 24 hour locksmiths do?
24 hour locksmith offers all the services of a standard locksmith. The only difference is in the operating hours. The 24 hour locksmith serves customers through the day and at night while a standard locksmith only operates during normal business hours.
The demand for 24 hour locksmith services is particularly high during the night and in the early hours of the day. Lockouts are the most prevalent emergency during these times. A customer may have lost or forgotten the keys to their home, vehicle or office and they require immediate access.
The emergency locksmith may help through extracting the broken key, making a replacement, among other acceptable interventions. If your property has been burglarised, you may also require new locks immediately. A 24 hour locksmith can also be called by law enforcement officers when they want to enter a building. Please note that security assessments and consultations rarely happen during night time interventions.
Extremely happy and grateful for the fast response from Frank. He got us into our factory within the hour of being called. Highly recommend his services.

David Caruso, Alert Rental Centre